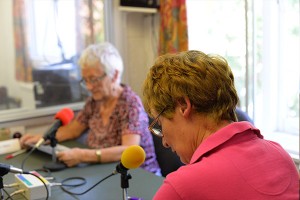 Everyone who works with St Albans & District Talking Newspaper is a volunteer.  Some have previous experience of broadcasting, acting or radio. But most of us have learned from our colleagues.
We're Programme Editors/Producers, Studio Manager, Readers, Copy Teams, Distribution Secretaries, annual 'flag day' Collectors in St Albans and Harpenden, helpers at events – and, of course, a Committee to make sure we comply with our status as a Registered Charity.
And we regularly welcome new volunteers.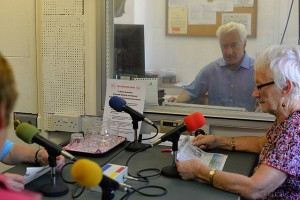 So, if you have a voice suited to reading the news stories; if you have an interest in radio production; if you have expertise in sound engineering or relevant computer skills; or if you want to help in any other part of the production and distribution process – contact us today!
If you are interested in volunteering for SADTN, contact 'Volunteer Liaison' at info@sadtn.org.uk for more information.