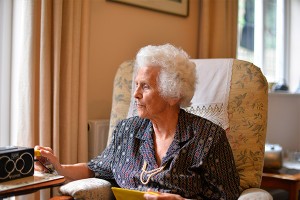 Our listeners are of many different ages, but they have one thing in common. With limited sight, they can't easily read the local newspapers or magazines. But they still want to know what's going on in their part of Hertfordshire.
That's where the Talking Newspaper can help. Each week, we send our listeners an audio programme of local news and information.
And it's entirely free-of-charge – whether heard online or delivered by Royal Mail.